Program
October 26
08.00-10.00:  Registration
10.00-10.15 Welcome and opening session
Rector Sigmund Gr√łnmo, UiB
Coordinator Jon Askeland
10.15-11.30 Session 1: Norwegian interests and strategies in Latin America: government, business and research
Hege Araldsen, Director Latin-America Section, Ministry of Foreign Affairs: Latin America in Norway's foreign policy: out of the shadows? (20 min)
Harald Martinsen, The Confederation of Norwegian Enterprise (NHO): Norwegian business in Latin America: from marginality to a seat at the table (15 min)
Benedicte Bull, NorLARNet, UiO: The role of research in Norway's Latin America strategy (15 min)
Q & A:  25 min
Chair:  Jon Askeland

11. 30-11.45 Coffee Break
11.45-13.00 Session 2: Violence, security and human rights in Latin America
Elin Skaar, CMI: Progress and Setbacks in the Struggle for Human Rights (15 min)
Mariano Aguirre, Norwegian Peacebuilding Resource Center (NOREF): The new regional security challenges in Latin America (15 min)
Siri Gloppen, UiB: Violence and the Judiciary in Latin America (15 min)
Q&A: 15 min
Chair: Leiv Marsteintredet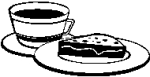 13.00-14.00 Lunch + mingling in area with posters/book exhibition etc.
14.00-15.15 Session 3: Brazil: National politics and international ambitions
Kees Koonings, Centre for Latin American Research and Documentation (CEDLA), Netherlands:  Brazil: democracy, inclusive policies and the emergence of a new 'middle power' (30 min)
Einar Braathen, Norwegian Institute for Urban and Regional Research (NIBR):¬† Towards an oiled social democracy? Brazil'Äôs new politics and administration of petroleum resources 'Äď compared with Norway (15 min)
Harald Martinsen, The Brazilian-Norwegian Chamber of Commerce (BNCC): Future challenges and responsibilities for the Norwegian business community in Brazil: Can research play a role? (15 min)
Q&A: 15 min.
Chair: Benedicte Bull
15.15.-15.30 Coffee Break
15.30-17.15 Session 4: Politics and natural resources
Arnt Fl√łysand, UiB: Aquaculture, Poverty Reduction and Sustainable Development: The¬†Rise and Fall¬†of¬†The Salmon Industry in Chile/Chilo√© (15 min)
John Andrew McNeish, Norwegian University of Life Sciences (UMB): The Devil Never Left: Resource Extraction and Conflicting Developmentalities in Bolivia and Beyond (15 min)
Iselin Str√łnen, CMI/UiB: The oil that didn't trickle down: Reflections on the politics of (broken) promises in Venezuela (15 min)
María Guzmán-Gallegos, Rainforest Foundation Norway: Oil Extraction in the Peruvian Amazon: Thwarted promises of wealth, corporate clientelism and continuous environmental destruction (15 min)
Kjetil Visnes, Statoil: Politics and business: State and oil company relations in Latin America (15 min)
Q&A: 15 min
Chair: Håvard Haarstad
17.15-17.30 Closing session
17.30-18:30 NorLARNet meeting
19:30- Conference Dinner: Scandic Hotel Bergen City
October 27
Four parallel paper sessions

09.15-10.45 Session 1
Panel 1-1: Crime, Violence and Security in Latin America 1a: Violencia: medición y definiciones
Ricardo Córdova, Perceptcions about public insecurity in Central America
Hannes Warnecke, Formas de la violencia en San Salvador, Kingston Belmopan
Sebastian Huhn, Discursos sobre violencia en Costa Rica
Panel 1-2: Business Strategies and Economic Development in the New Global Context 1: Colombian strategies of globalization and regionalization (in Spanish)
Karelys Ayala, Desarrollo y desafíos de la política exterior colombiana en la integración económica internacional
Julieth Curtis, Comportamiento economico de las exportaciones e importaciones Colombianas con los demas paises de la Comunidad Andina (CAN)
Brenda Bertel, Influencia de la política exterior de Colombia en los procesos de integración con América Latina
Panel 1-3: Religion and Politics in Latin America
Maren Bjune, The Pentecostal and the Political in Guatemala:Religious affiliation and political elites, towards an analytical framework
Hans Egil Offerdal, The Prophetic bishops: Angels or politicians?
Hans Geir Aasmundsen, The integration of the Argentinean Pentecostal community in the Argentinean society
Bj√łrn Ola Tafjord, Religions and politics in Talamanca
Einar Berntzen, Religion and Politics in Nicaragua: What Difference Does a Revolution Make?
Panel 1-4: Norwegian Relations to Latin America 1820-1940
Steinar A. Sæther, Nordmenn i Latin-Amerika, 1820-1940: presentasjon av et pågående forskningsprosjekt
Clarisse Figueiredo Carvalho, Norske 'eventyrere' i Brasil, 1850-1940
Lars Langås, Norwegian letters from Mexico: Ola Apenes' journey from engineer to Maya expert
Anki Furuseth, Da freden br√łt l√łs: Norsk NS-utvandring til Argentina etter 1945
11.00-12.30 Session 2
Panel 2-1: Crime, Violence and Security in Latin America 1b: Políticas de Seguridad, Violencia y Derechos Humanos
Stalin Ballesteros García, Conflicto y Violencia sociopolítica en el Departamento del Magdalena, Colombia. Período 2000-10
Kaare Torgny Pettersen & Trond Heitmann, Violence: The Role of Humiliation of Poverty
María Alegre, Violence and Youth in Latin America
Panel 2-2: Business Strategies and Economic Development in the New Global Context 2: Large business groups and small producers: strategies to confront globalization in Central America and Mexico (in English)
Anna Birgitte Milford, Co-operative or coyote? Choice of sales channel for small scale coffee producers in Central America
Yuri Kasahara, Should I stay or should I go? The impact of policies on business groups' financial sector strategies in Central America
Benedicte Bull, Elites in transition: El Salvadoran diversified business groups confronting transnationalization
Panel 2-3: Poverty politics in contemporary Latin America: comparative and critical views
Felipe J. Hevia, How to reduce the risk of Conditional Cash Transfer Programs. Comparative analysis of the design and implementation of programs to combat poverty in Brazil and Mexico
Einar Braathen, Unsustainable poverty reduction: Second thoughts about Brazil's recent successes
Line N. Sundt Næsse, Layers and portrayals: Elite perceptions of poverty and democracy in Paraguay
Panel 2-4: Contemporary Latin American Film
Juan Pellicer, La obra cinematogr√°fica de Alejandro Gonz√°lez I√Ī√°rritu, de AMORES PERROS a BIUTIFUL
Alvaro Ramírez, Title to come
Jon Askeland, El relato oral y sus alrededores: Jogo de cena como laboratorio narrativo m√ļltiple
13.30-15.00 Session 3
Panel 3-1: Crime, Violence and Security in Latin America 2a: Conflicto, justicia y Derechos Humanos
Anne Margrethe S√łnneland, How much do you think one should receive for a disappeared? The contested implementation of the program of individual economic reparations in Peru
Jennifer Sep√ļlveda Arboleda, Influencia de la pol√≠tica de seguridad en la pol√≠tica exterior de Colombia
Marta Lucia Restrepo, Viabilidad del retorno de los colombianos que fueron desplazados entre 1985 y 2010
Leiry Cornejo Ch√°vez, The Protection of Socio-Economic Rights in the Inter-American System and its Implications on Sexual Violence: Revisiting Article 5 of the 'ÄúConvention of Bel√©m do Par√°'ÄĚ
Panel 3-2: Extracting Justice?: Resource Extraction and Development in Latin America
Camilla Gianella, Participation of indigenous peoples and extractive industries in Peru: From legal and political correctness to actual participatory process
Håvard Haarstad (with Cecilia Campero), Limits to participation? Stakeholder involvement and the economic imperative in the Bolivian hydrocarbon sector
Einar Braathen, The Norway of Latin America? Brazil and its non-environmental discourse on petroleum resources
Tami Okamoto (with Esben Leifsen), Oil spills, contamination and unruly engagements with indigenous peoples in the Peruvian Amazon
Panel 3-3: The Grass Root and the State (part 1)
Cecilie Hirsch, Bolivia and the TIPNIS conflict: positions, actors and interests
Asle J√łssang (with Hanne Haaland), Remaking Bolivia: towards an intercultural, unified state or a reversal of old lines of division?
Ida Elise Magnussen, Demarcating indigenous territories in the Peruvian Amazonia
Panel 3-4: Language and culture in Latin America (Las presentaciones de este panel ser√°n todas en lengua espa√Īola)
Miguel Angel Quesada Pacheco, Language and identity in Spanish America. The role of Spanish as a dominant language in a multicultural region
Silje Drevdal, Attitudes towards language correctness among native speakers of Spanish
Ana Beatriz Chiquito, What's in a name. A welcome answer to an undending debate
Diana Andrea Giraldo Gallego, Language and identity: the case of Muisca language in Colombia
15.15-16.45 Session 4
Panel 4-1: Genealogy of the current Mexican Violence (Genealogía de la violencia actual mexicana)
Tanius Karam C√°rdenas, The media coverage of the Mexican Drug War in historical perspective
César Morales Oyarvide, El fracaso de una estrategia: una crítica a la guerra contra el narcotráfico en México, sus justificaciones y efectos
Mario Ram√≠rez-Orozco, M√©xico-Colombia:¬ŅIgual problema, igual soluci√≥n?
Lars Leer, The doublespeak of the Mexican drugwar: consequences for social protest and the rule of law
Panel 4-2: Environmental Politics and Resources in Latin America
√Ālvaro Rom√°n (with Jonathan R. Barton), Glocal asymmetries perpetuated by fragmented social organisation positions: the case of Chilean forestry
John Linnell, Exploring tensions between jaguar conservation and environmental justice: mapping stakeholders and their engagement
Jorge Balarezo (with Henrik Wiig), The mighty few vs. the silent majority 'Äď Barriers to resource extraction for poverty reduction in Peru
Hein Bjerck, Marine ventures: comparative perspectives on the dynamics of early human approaches to the seascapes of Patagonia and Scandinavia
William Cayax, Potentials for developing Biodiversity Enterprises from the Association of Private Nature Reserves of Guatemala
Panel 4-3: The Grass Root and the State (part 2)
Ana Lorena Ruano, From designing to implementing policy: a power analysis of participation in Palencia, Guatemala
Margit Ystanes, Multi-sector collaboration and the conditions for trust in Guatemala
Silje Fjærestad Tollefsen, Bluefields encounters with the state ? local organizations at the Carribean Coast of Nicaragua
Panel 4-4: The Impact of Transitional Justice Processes in Latin America
Elin Skaar, Understanding the Impact of Transitional Justice on Peace and Democracy
Camila Gianella, Transitional Justice Efforts in Peru: TRC a watershed
Natalia Flórez Mejía, Uruguay: The (re)construction of peace and democracy through transitional justice
Panel 4-5: Crime, Violence and Security in Latin America 2b: Crimen organizado
Mark Ungar, Organized Crime and Security Policy in Mexico and Central America: A Policymaker's View
Ricardo Saenz, Política y estructuras criminales en Guatemala: una aproximación territorial
Matias Dewey, Mercados ilegales en Argentina
1700 Closing session